At Dialogue, we care about your health and safety. This month, we introduced a "red flag" symptom checker to direct you to immediate medical attention when needed, and a new initiative exclusively for members where you can meet our product team to share your feedback and check out new features!
Read below for more information.
Worrying symptoms? Dialogue can help.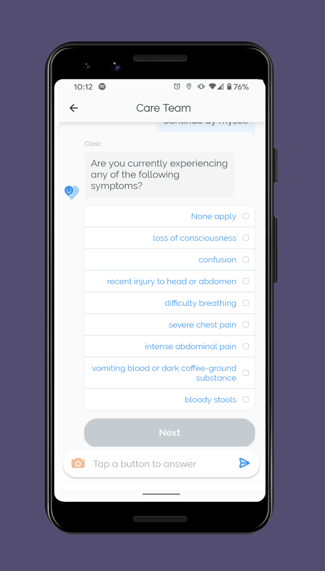 You're not feeling well but you're not quite sure what's wrong—is it an emergency? Are my symptoms a sign of something more serious? This is where Dialogue can help.
Our "red flags" symptoms checker was introduced to trigger an immediate response and interrupt the triage process to address health concerns that require a physical assessment.
For example, a high fever, mild chest pain, shortness of breath or dizziness may be an indication of something more serious that needs to be further assessed in-person. In these cases, you'll be connected to our care team right away to guide you on the next steps.
Using our health resources locator, our care team will guide you to the closest and most convenient emergency room or walk-in clinic to get the care you need.
Feeling distressed? Dialogue is here to support you.
Physically you feel fine, however you're feeling overwhelmed or experiencing signs of distress—what should you do? The Dialogue team is equipped to interpret what you're feeling and guide you on how to feel more calm and what necessary actions to take.
As with your physical health, we take your psychological well-being and safety very seriously at Dialogue. Our red flags symptoms checker will trigger a prompt response and connect you with one of our mental health specialists, if you're reporting signs that need immediate attention.
The mental health specialist will provide support and tips on how to cope with your signs of distress, and if needed, guide you to the nearest emergency room.
* New * Exclusively for Members - Meet our Product Team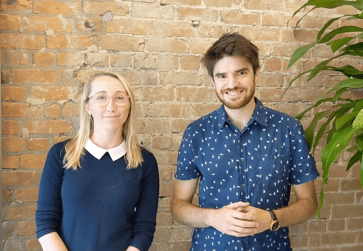 Want to share feedback directly with our product team? Curious about innovative healthcare technology? Now is your chance to ask!
Our product managers are eager and ready to talk with our members to understand their experience with virtual healthcare and to share new features and other initiatives Dialogue is working on.
How to book a call with our product team
After a consultation, you'll receive an email asking for your comments and feedback on how your experience was, as well as if you'd like to book a call with a member of our product team.
Note, this is for registered members only. So if you have access to Dialogue be sure to download the app or register online today!
Beyond your fingertips—bug fixes and stability improvements
Behind-the-scenes optimizations and tweaks were also part of this month's release to improve the member experience and stability of the app including:
We've updated our self-scheduling capabilities for appointments with a care team member, to allow appointments within minutes or at a later date or time that works best for you

Leveraging our care team's knowledge and expertise, we've streamlined the triage process to you connect with the right medical resource quicker
Keep your app up-to-date
We aim to provide you with a seamless, streamlined virtual healthcare experience. Don't forget to keep your Dialogue app up-to-date to take advantage of new features and improvements. If you're an iOS or Android user, turn on automatic updates to never miss one!