Table of contents:
1. Dialogue's culture is focused on how people feel.
2. Our winning team aligns with our values.
3. Onboarding experiences are memorable.
5. Managers are empowered to empower.
7. Employee benefits make a difference.
8. Diversity is amplified and celebrated.
This article is devoted to a single question: How can organizations ensure that employees are happy, healthy, and productive?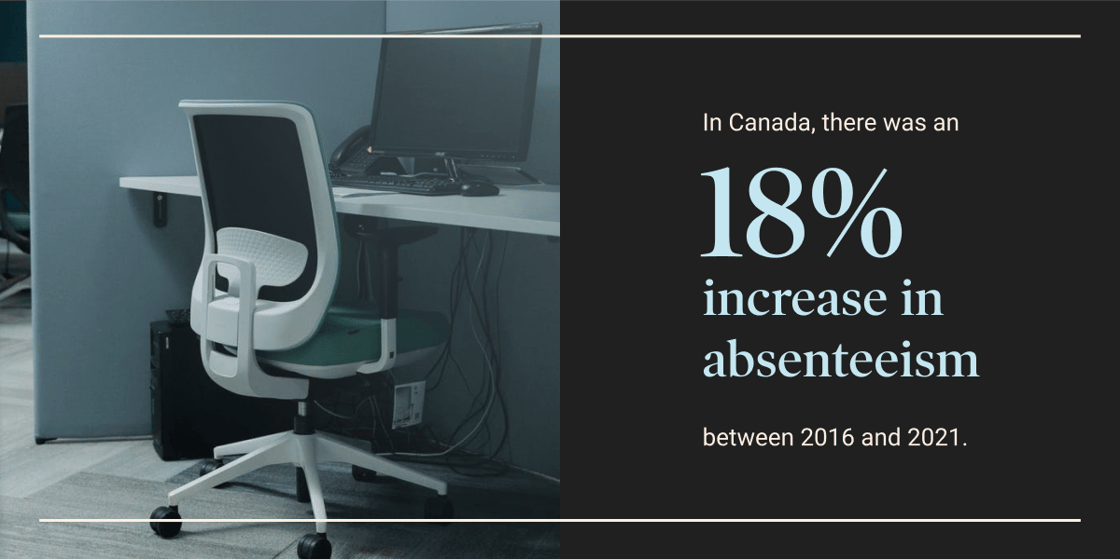 With experience building health and wellness programs for millions of Canadians and rapidly scaling our team, Dialogue knows a thing or two about creating a positive work culture, and maintaining it. Today, we're sharing with you an exclusive look at the proven ways Dialogue continues to achieve organizational well-being.
Dialogue's culture is focused on how people feel.
Our culture favours a high level of collaboration, openness, ongoing recognition, constructive feedback, and continuous improvement. This lets employees know that they are always in a safe space – online and in person.
Culture of vulnerability
Dialogue's leadership sets the stage for displaying vulnerability. Leaders encourage vulnerability in their teams when they, themselves, acknowledge their own learnings and mistakes during public forums. We reinforce our culture of vulnerability by never being afraid to say "I don't know", by listening with empathy, and by humbly celebrating our wins.
How do we know that our people feel safe, valued, and supported? We give them the opportunity to be vulnerable and share their stories, and they do! Employees have opened up about their health and well-being concerns, about their personal journeys and challenges, on various platforms. Our kick-off meetings are often an environment where team members speak up about how Dialogue makes them feel.
Psychological safety
Our culture of vulnerability also lets people be their authentic selves, without fear of negative repercussions. This means that employees are empowered to share their ideas and opinions, even if it means going against the majority. We believe that diversity in vision not only pushes our team members to think creatively, but also makes them feel safe and comfortable in being unique and thinking differently.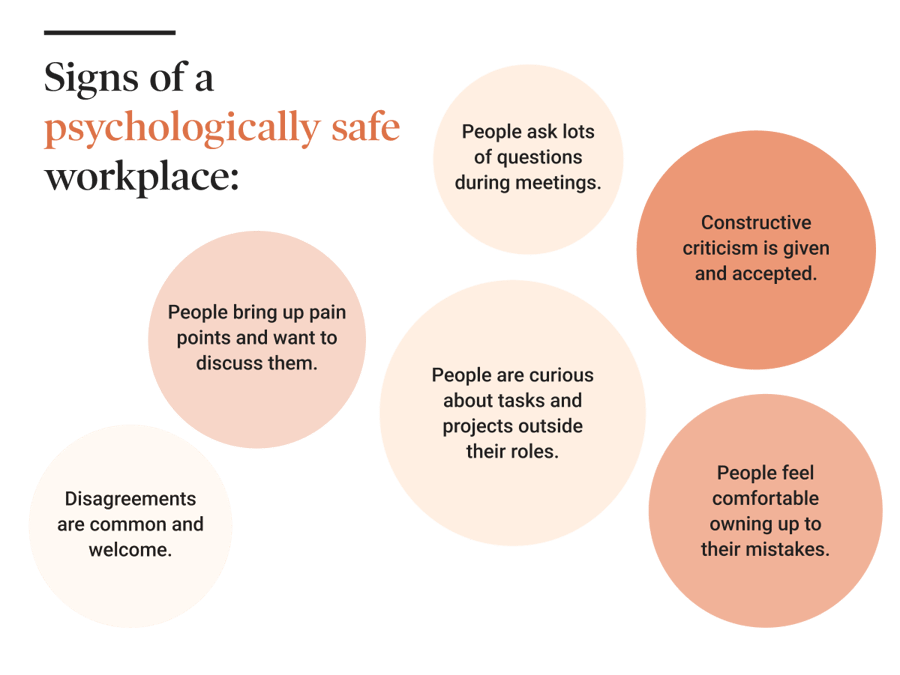 Commitment to our purpose
It starts with our passion: helping people improve their well-being. Every single member of the team plays a crucial role in making it happen. Whether you're a care team member who provides medical guidance, a product designer who ensures the Dialogue app flows without a hitch, or a customer success expert who is always there to answer questions, employees make a difference. We work hard to continually communicate our success stories (the lives saved, the objectives reached, and more), so everyone knows how much of an impact they really have. This sense of purpose is what brings us together and keeps us doing our best work.
Our winning team aligns with our values.
We don't settle in our efforts to attract top talent at Dialogue, because we know that people make their best contributions when they truly believe in their work. To achieve this, we've developed a tried and true hiring strategy that helps us ensure that we have the right people – and gives people the chance to see if Dialogue is right for them.
Here are some simple ways our strategy allows us to truly understand what a person brings to the table:
Defining top talent:
By identifying what a top-performing employee looks like at Dialogue, we're able to remain uncompromising on who we hire:
They are obsessed with positively impacting and delivering the best experience.

They have a track record of success and high performance, yet they are impressively humble.

They demonstrate specific expertise and/or high potential.

They bring diversity and will continue fostering an environment where people feel heard and valued.

They are eager to succeed as a team and grow as a human.
An inside look at how people work
Once we've selected a candidate based on their resume and screening call, we invite them to submit a short take-home work sample. This lets us evaluate how the candidate thinks, and allows them to present their work and project themselves into the role.
Career journey interview
At the final stage of the hiring process, the candidate is invited to do a career journey interview with leaders who are best placed to identify if the person is the right fit. This interview allows us to deep-dive into the candidate's previous roles to specifically match their experience with the position and detect patterns that align with performance.
At Dialogue, we surround ourselves with humbly confident people who have a growth mindset. Being part of a team means:
We are always learning and improving ourselves.

We show vulnerability.

We admit it when we're wrong and course correct.
Onboarding experiences are memorable.
A solid onboarding process has always been important at Dialogue, whether in person or remotely. Our goal? Make sure that all new colleagues are equipped with the tools and knowledge they need to do their best work and feel included.
Dedicated information sessions

In the first week, new colleagues are given visibility to all functions of the company: they get a chance to meet different team leaders, learn about what happens across the organization, and start thinking about how they might work cross-functionally with others.

Team introductions

New joiners are presented to the whole organization during our biweekly company-wide updates meeting. This gives everyone a chance to see how the Dialogue team is growing and highlights the value that each new person brings to the table

30-60-90 day check-ins

Managers will connect with new employees throughout the first 3 months to understand how the employee is doing. This gives both employee and manager a chance to discuss challenges, questions, and concerns. But more importantly, it's a chance to be transparent about the employee's growth and development at Dialogue. Is the role meeting their expectations? We want to know if they see their future at Dialogue and what that looks like for them.
Voices never go unheard.
We use different channels and methods to capture employees' opinions, perceptions, experiences, and feedback. This ensures that we cater to each person's comfort level and ensures they are heard by our leaders.
Anonymous surveys
These weekly surveys allow employees to get candid about how they feel. They can rate their experience on a scale and also add additional comments that leaders can review. Keeping it anonymous means employees feel safe, but managers can still address any concerns.
Question period
At the end of company update meetings, we open the floor. Employees get to ask questions directly to senior leadership and get answers right away. This gives employees of all levels direct access to the CEO and other executives, and shows that every voice is heard.
CEO for a day
What would you do if you were CEO for the day? This is the question we asked Dialogue employees. As a result, hundreds of suggestions were submitted. Out of all the ideas, we committed to implementing three extra mental health days per employee, as well as half-day Fridays during the summer! Giving employees the chance to have a say in how they work ensures they know their opinions matter.
Managers are empowered to empower.
We've set expectations for what it means to be a people manager at Dialogue:
Managers play a crucial role in creating the work climate, so empathy is key.

They provide support and give feedback, but don't remove responsibility.

They set the vision, but keep communication open and receive feedback.

They allow mistakes, but promote course correction.
Dialogue's managers are also focused on their team's professional development. They work proactively with team members to build a career path and growth plan within the organization that aligns with each person's goals. Plus, stay interviews with employees allow managers to gauge why high-performing employees stay at Dialogue, and what would cause them to leave. This is a powerful tool to shape a retention strategy.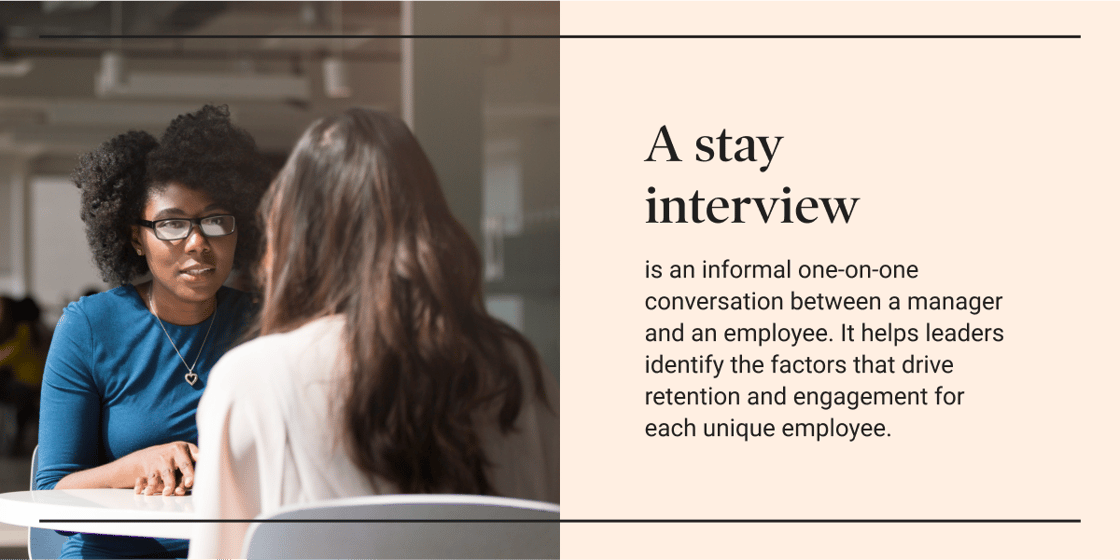 Work-life balance is key.
Flexibility
We understand that no two people work the same, which is why we celebrate flexibility. Our employees have the freedom to work from home, from our office, or a combination of both – wherever they feel most productive. The same goes for work schedule. Some may need to pick up their kids from school, while others simply feel more focused in the evening. As long as work is done and meetings are attended, employees are free to manage their schedules.
Time off
Helping people improve their well-being is our organizational mission, and that includes our employees. This is why we encourage our people to prioritize their physical and mental health above all. On top of vacation time, employees also have sick days for when they don't feel their best, mental health days for when they need to rest, and flex days for everything else.
We also close our offices for one week at the end of the year. This allows our whole team to disconnect, without the feelings of guilt and anxiety often associated with taking vacation while others are working.
Employee benefits make a difference.
We're proud of the essential health and wellness services we deliver to our clients and members, and our employees receive the same benefits.
Access to mental health specialists and self-led therapy toolkits ensure employees can get the support they need, when they need it.
Employees can consult with a healthcare professional for non-urgent medical issues, get referrals when needed, and renew prescriptions.
Employees can address their financial, legal, or relationship issues by consulting with our team of certified professionals.
With access to movement and meditation content – like strength training, yoga, HIIT, and more – employees can prioritize their well-being and better support physical and mental health issues.
Our team members also benefit from a health spending account (HSA) that allows them to decide how to best manage their well-being. Individuals have different needs, are in different stages of their life, or simply feel well in different ways. This is why the flexibility of an HSA allows us to support our employees on their health and wellness journeys.
On top of that, employees are entitled to a wellness allowance towards gym memberships, wellness classes, or other subscription services, such as yoga, spinning, meditation apps, and more! The aim is to support employees with their unique well-being needs, as much as we can.
Diversity is amplified and celebrated.
Our diversity and inclusion council benefits from executive sponsorship from senior leadership and is representative of the various functions across Dialogue. As we continue to identify initiatives that will reinforce our D&I efforts, we're excited to add new components to support and empower our employees.
D&I training modules
These information sessions will focus on essential topics like allyship, neurodiverse team management, and hiring for diversity. The goal? Help our teams become better colleagues and leaders, so that we can help every person within the organization feel valued.
Community groups
By creating Employee Resource Groups that represent and give visibility to the diverse communities at Dialogue, we aim to help people identify challenges they face, provide resources and support from leadership, and drive change.
Talent acquisition
We know that people are more confident being their authentic selves and speaking up when they are not the "only" one in the room – for example, the only woman of colour or the only person with a learning disability. This is why increasing diversity representation through talent acquisition is crucial.
What should you take away?
When it's all said and done, there are different factors that can contribute to organizational well-being, including long term strategies and quick wins. But one thing remains true across the board: today's employees expect wellness support from their employers, not just as a token gift, but as an integral part of work life.
There's no one-size-fits-all approach to corporate well-being, but by acknowledging employee needs and providing benefits that address them, you can help employees feel and do their best.
Discover how Dialogue can help you achieve organizational well-being.