Welcome to our August 2020 product updates newsletter!

A big highlight this month is our newly branded patient app that rolled-out across all platforms (iOS, Android, web). We hope you're loving the new look, but the latest update was more than just pixel perfection and refined colours—we reimagined screens, flows, and more to be sure you have the best virtual care experience.

Read on to learn more, as well as other optimizations we've released this month.
Beyond the new brand—patient experience improvements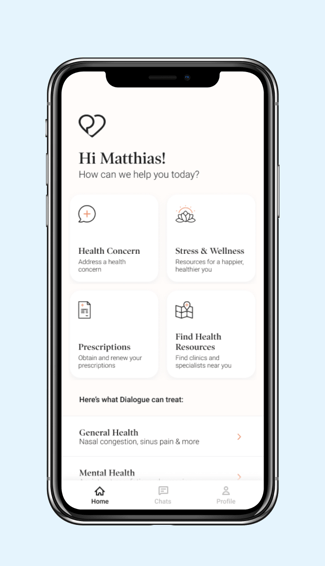 Several weeks ago our product team set out to completely rebrand the patient app to match our new corporate brand. But we didn't stop there. We also reworked user interface elements to make the app more clear and easy to use, and to deliver information to you in the most efficient way possible. This included:
Explored a spectrum of font types, sizes, and colours to create a stronger contrast between text and backgrounds for greater accessibility and readability.

Refreshed interactive components (ex. chat, self-booking appointments, etc.) with the latest UX best practices for a seamless, easy-to-use experience—for both light and dark mode.

Made the new user sign-up and login flows a little more friendly with a "show password" option and other adjustments.

Updated our "Find Health Resources" feature to include COVID-19 testing sites.
*Now Available* Book an appointment with a mental health specialist with just a few taps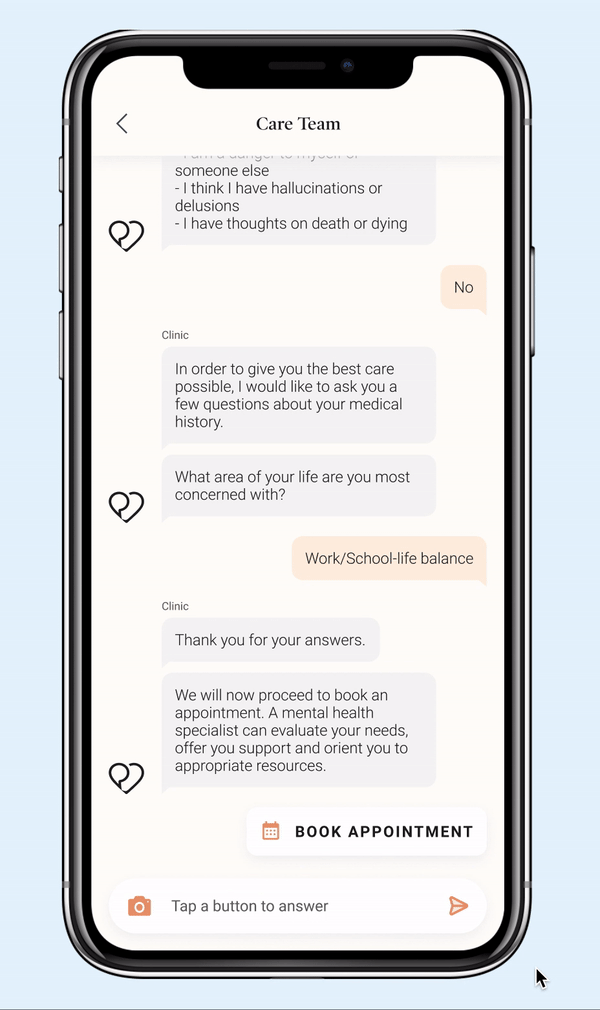 When you have a health concern related to stress and wellness (vs. a physical issue), such as insomnia or anxiety, you can quickly start a more directed consultation related to these issues by tapping the "Stress & Wellness" tile on the home screen.

From there, you can choose to access self-guided wellness resources, or book an appointment with a mental health specialist. The next available times are displayed—typically the same day, within 15 minutes—so you can choose the most convenient time and day with just one tap.
Keep your app up-to-date
As always, we also made some behind-the-scenes optimizations and tweaks this month to improve the stability and performance of the app. And we also continuously improve the efficiency of our care team's tools because a happy care team = warm, convenient care for our members.
We aim to provide you with a seamless, streamlined virtual healthcare experience. Don't forget to keep your Dialogue app up-to-date to take advantage of new features and improvements. If you're an iOS or Android user, turn on automatic updates to never miss one!