When it comes to employee benefits plans, Canadian organizations are investing from 15% to 30% of payroll on average. This gives employees access to resources for their well-being, like mental health specialists for anxiety, or massage therapists for injuries and postural issues.
But employers are still dealing with the high cost of stress, absenteeism, and chronic conditions:

Not so surprisingly, the most common employee well-being issues that impact company performance are preventable. Take a look at the top contributors to time away from work.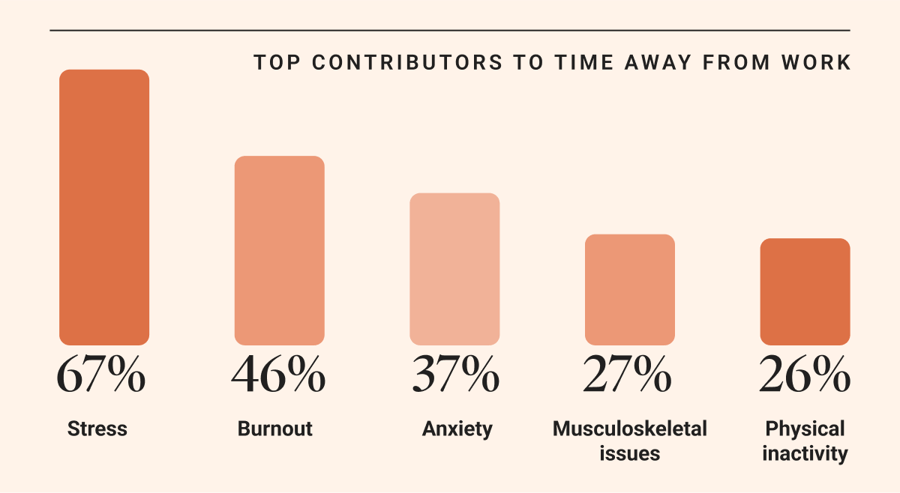 Wellness benefits that focus on prevention – as well as treatment – can help Canadians prevent or delay more serious issues, and feel happier and healthier in the long run. At the same time, employers can decrease the costs related to chronic conditions, disability, employee turnover, and more.
Here's how your current benefits plan may be falling short and how a truly effective wellness program can strengthen your organization for the future.
The problem with traditional wellness programs
Lack of focus on prevention
Most employee benefits only support members when there's already a problem. In fact, plan sponsors on average invested only 28% of their wellness budget on prevention of illnesses and/or management of chronic conditions – a surprising 24% drop from 2020 to 2021!
Low engagement
Two in ten Canadians with employee benefit plans are not aware of the benefits available to them; and a quarter (26%) don't know how to access their benefits. This suggests that employers need better strategies to educate employees on benefit plans and keep them engaged, all while ensuring that these resources are easily accessible.
For employees who are aware of their benefits coverage, stigma – around mental health conditions or weight-related issues, for example – may prevent them from accessing care before disability sets in. In this case, benefits that actively engage and include all members, regardless of health or fitness level, are often more impactful.
Fragmented and uncoordinated care
Health is more than just physical, and today's employers know that. But in an effort to offer comprehensive benefits that cover a wide range of well-being issues, many have inadvertently partnered with multiple care providers. This forces members to deal with too many points of contact to get the care they need, creating a confusing and uncoordinated experience.
Engaging members towards their health
An effective wellness solution is one that engages all members towards their health on a daily basis. Dialogue's Wellness program is designed to encourage everyday people who are looking to improve their physical and mental well-being through meaningful behavioural change.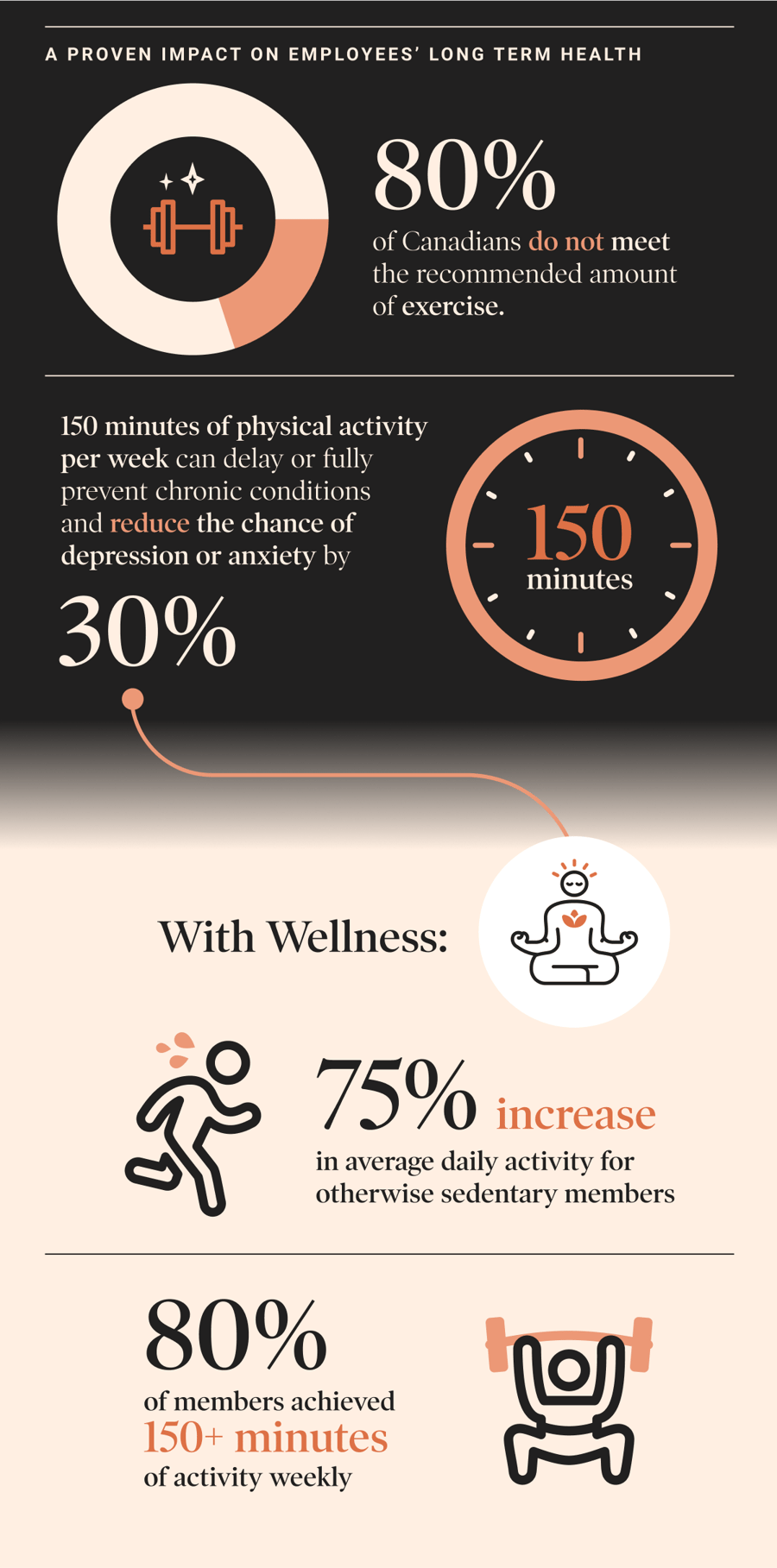 The program focuses on the member experience by driving engagement: monthly individual and organizational challenges, daily healthy habit-building, easy-to-access fitness resources, and more. To keep members motivated, fitness tracker integration measures progress and keeps them motivated.
Why does engagement matter?
Embracing a hybrid or remote working model helped Canadians adapt to life during and after the pandemic. But it also had a significant impact on work-life balance.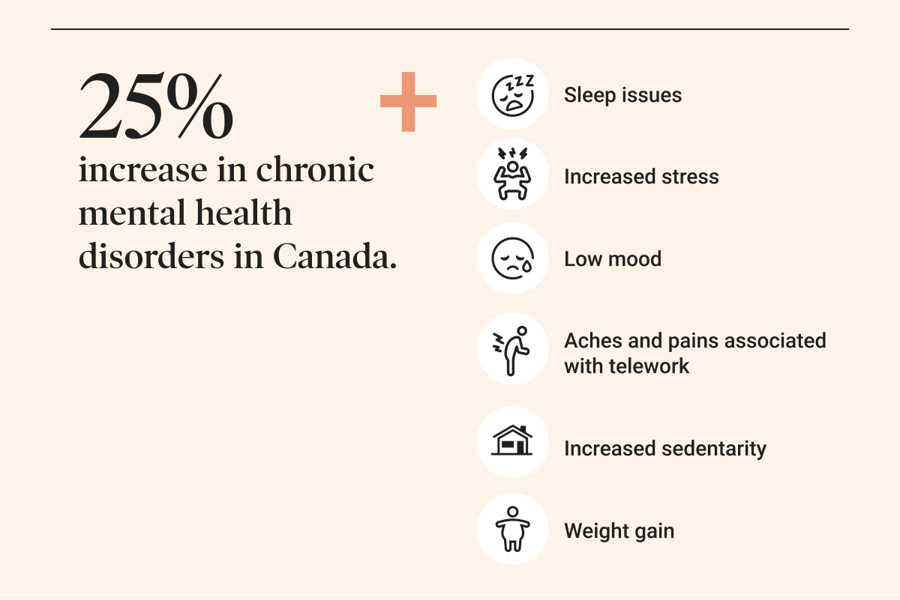 Our Wellness program's healthy habits collection addresses these very actual challenges, by encouraging the adoption of meaningful behaviour changes that restore our sense of control and well-being.
For organizational leaders like you, this means that members are aware of the benefits they have access to and are continuously reminded to use them:
Regular push notifications keep them up to date on their progress and new resources.

Ready-to-go monthly fitness challenges help members stay motivated.

Content sharing allows them to engage colleagues.
Higher engagement also allows you to:
Contribute to the total health of your members

Help prevent or delay the onset of more serious health issues

Reduce absenteeism and costs associated with chronic conditions
An integrated and holistic approach
Dialogue's Wellness program provides expanded support across the care continuum within our Integrated Health Platform. By combining it with Primary Care, Mental Health+, and EAP, you can tackle prevention, diagnosis, and treatment for general health issues – from a single platform and one care team.
An integrated member journey promotes daily habit-forming behaviour with a seamless transition to clinical services, driving higher engagement and positive outcomes more quickly.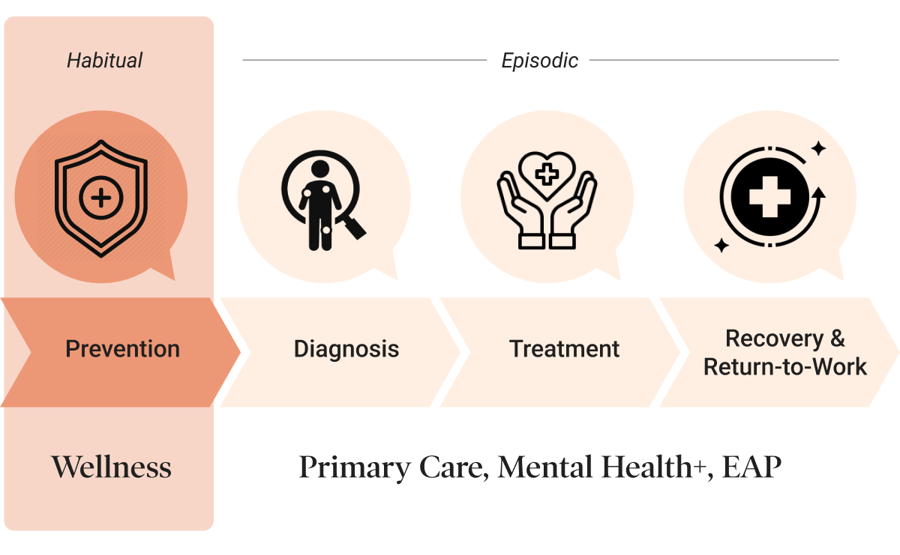 Wellness tailored to individual needs
A powerful wellness program recognizes that each individual is on a unique health journey. This is why Dialogue's platform adapts to the different well-being needs and starting points of its members:
Members who want to stay healthy

Members who believe they need to make changes to their lifestyle

Members who want to course correct in order to live a healthier life

Here's how Wellness supports different people with their specific health goals and needs.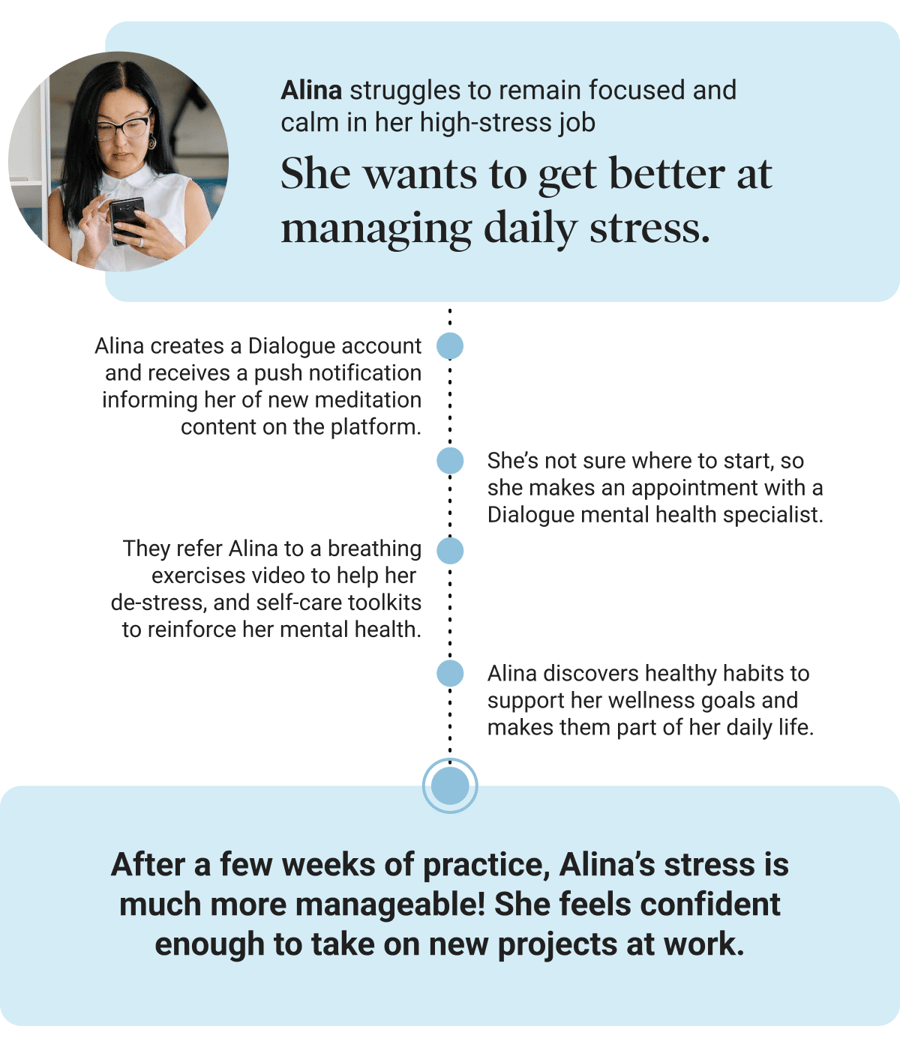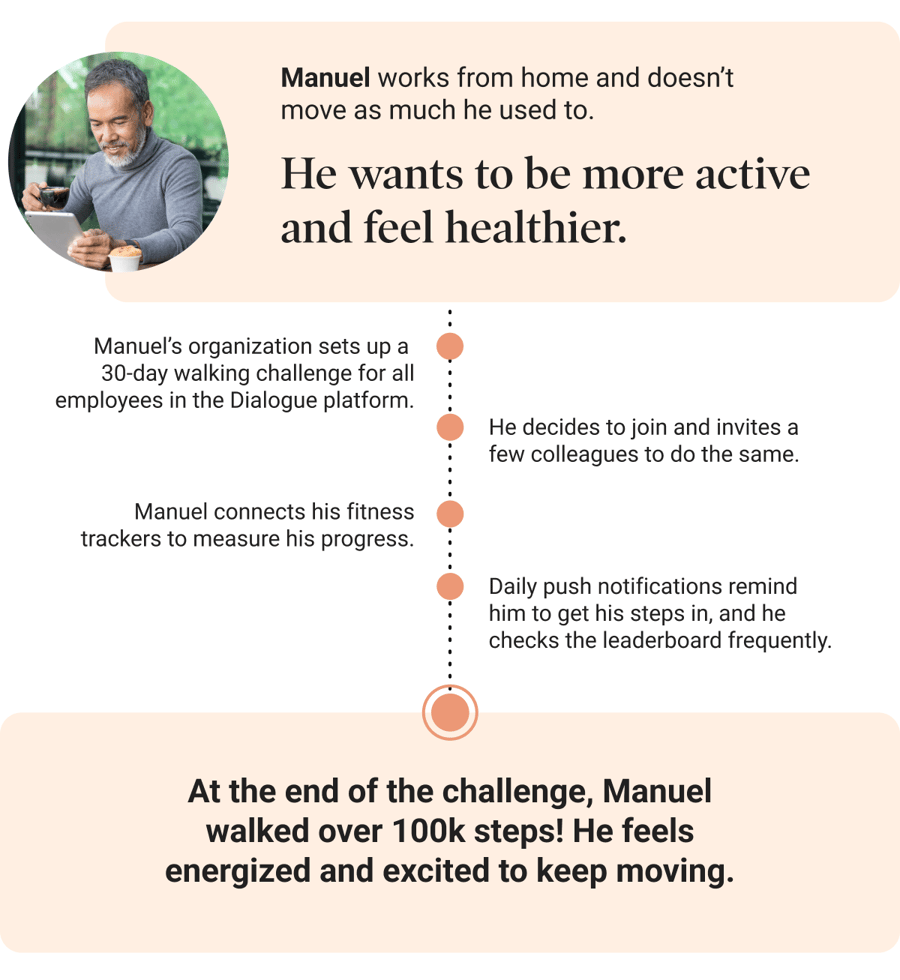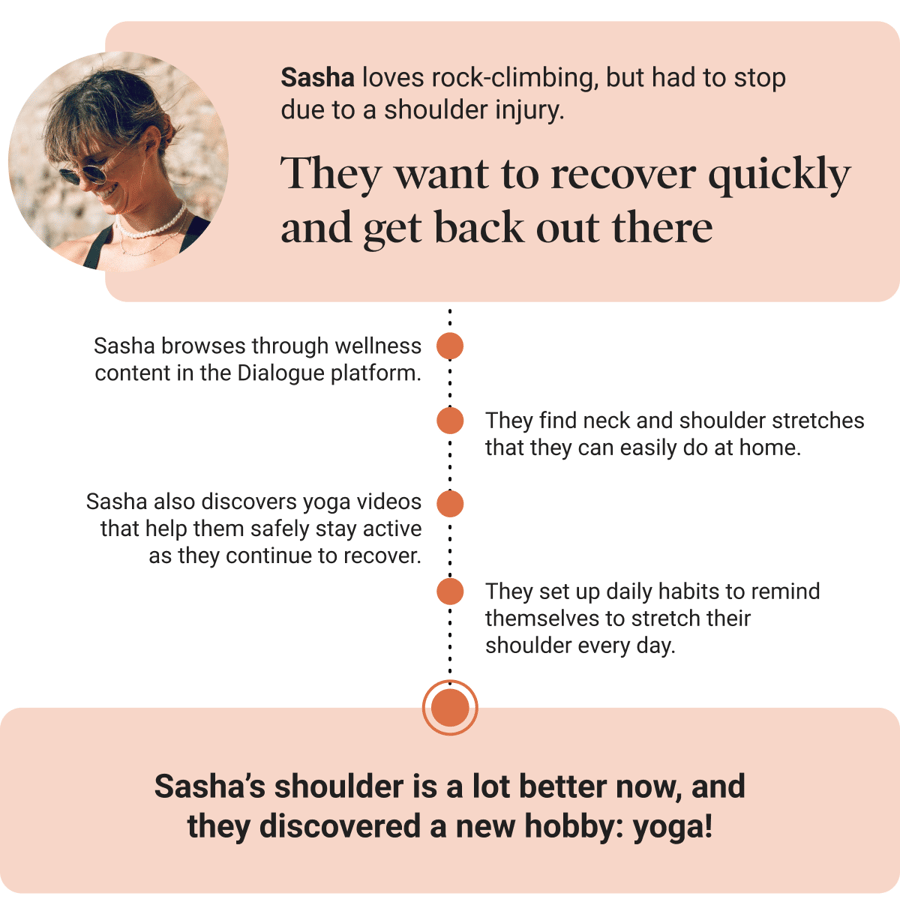 Find the best wellness solution for your employees
While fitness apps are nice to have, there is so much more to consider when selecting a truly effective wellness solution. At Dialogue, we developed an expert-vetted Wellness program focused on engaging all members, with access to clinical support when they need it. Wellness within the Integrated Health platform empowers you to contribute to the health of your members, whether they are sick or not.
Ready to see Dialogue's Wellness program in action? Discover how it can support the well-being of your organizational members and their loved ones.
Sources: