Customer data is vital in today's digital world, with benefits ranging from more refined underwriting and pricing to improved customer loyalty and sales opportunities
But, while data may be important, the real benefits will go to those insurers able to access information that gives meaningful insight into their customers.
Unlocking this insight is a key focus for insurers in the health and protection space. Many use health trackers and wellbeing apps to understand their customers better. This trend is set to accelerate over the next few years as the number of connected consumer devices increases. As new categories of connected devices come online, including eyewear, home appliances, and even shoes, experts predict that there will be up to one trillion devices out there collecting data on everything from what people eat and drink to how many steps they take where they take them.
Quality not quantity
But it's not a simple case that more customer data equals more business benefits. With every insurer looking to gain this insight, advantages lie ahead for those that can extract value from data rather than fill warehouse after warehouse with meaningless information.
For insurers in the health and protection space, the type of information generated by health and wellbeing apps falls firmly into the valuable data pot. Understanding more about someone's health can help to refine pricing, but it also makes it easier to build stronger relationships with customers, aiding long-term profitability.
Some may say that the public isn't typically trusting of insurers, which isn't helped by communications (or lack of). Contact from an insurer is typically only once a year, if that, and is generally either a request for a renewal premium or something to do with a claim, which by its nature is likely to be a stressful event. There could potentially be no contact for years for protection insurers, where premiums are set at the outset.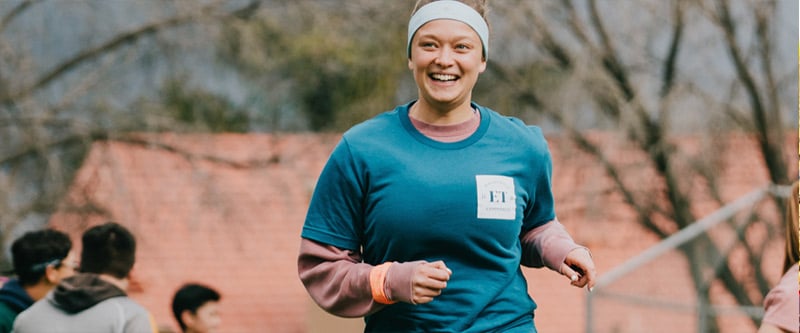 Building relationships
Having another reason to connect with customers can change this, with data offering the insights needed to reach out to them for other, more valuable reasons.
As an example, if an insurer's data showed someone had started exercising more, it could be an opportunity to provide them with some information and advice on different sports and activities, offer a discount at a local gym or even highlight the sports injury extension on their protection policy.
And that's just the start of the benefits. Provide the right information and support, and they're more likely to keep exercising, potentially changing their behavior and improving their risk profile. They may also appreciate the insurer's role in their health kick, strengthening the bond and encouraging them to look at other areas of their health and wellness.
Engagement is essential, though. With thousands of health and wellness propositions competing for our attention, interest wanes quickly if an app doesn't appeal or there's nothing new to digest. Win them over, and not only will they value the relationship they have with their insurer, but they'll also provide you with that holy grail – more and more quality data.
Achieving engagement
Achieving meaningful engagement requires a considered approach. At Dialogue, we've been working with the world's largest insurers and health care providers, such as Bupa, to create content, campaigns, activity challenges, action plans and health assessments to enable healthier outcomes.
These might be driven by health and wellness trends, such as our Take Control of 2021 campaign or the underlying customer data. For instance, if there was a lot of interest in healthy eating, we'd look to develop more content to feed that appetite, or, if sleep scores plummeted, we could promote content to improve customers' slumbers.
As well as being mindful of broader trends, we also personalize the content we deliver to customers. This starts at the outset with the health information and goals they input, shaping their experience and the content they receive and is refined further as they use the app. We gain a deeper insight into their interests and the types of content they find most engaging.
So, while data may be king when it comes to unlocking risk and customer loyalty benefits, without engagement, it may not be such a happy reign.
Find out how our Health Engagement Platform can help you to learn more and engage regularly with your customers.