Discover the health engagement platform to power your insurtech ecosystem
Dialogue engages your customers with their wellness every day, improving member retention and optimizing the utilization of services and benefits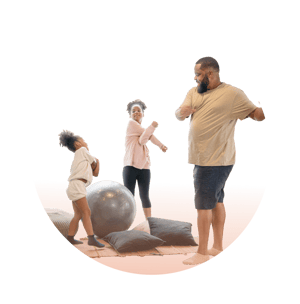 Delivering results that make us, and you, proud
Insurers who offer motivational and life-changing value-add features get 3x higher Net Promoter scores™. When you partner with Dialogue, we become an extension of your team, delivering the expertise and technical support you need.
Here's a snapshot of success from the insurers we currently work with:
65
%
increase in completed health assessments
52
%
uptake of customers onboarded to wellness programs
40
%
increase in health engagement
Gain a competitive edge through meaningful engagement
Through regular and meaningful engagement underpinned by behavioral science, Dialogue increases customer touchpoints, improves member retention, and optimizes the utilization of services and benefits.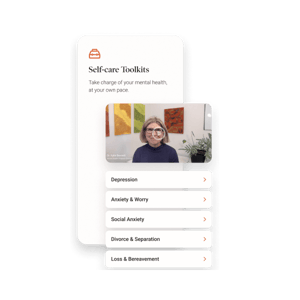 Our approach
TOUCH
1. Engage
Stay front of mind by driving regular, meaningful engagement with your members


TOUCH
2. Enable
Give customers personalized plans with the right steps, at the right time



TOUCH
3. Inform
Through analytics that inform your product development, we give you the insights to better understand customer needs and health risks
Customer insights
Deep analytics
Customer insights
Get to know your customers better thanks to connected apps, trackers and devices, and our personalized action plans.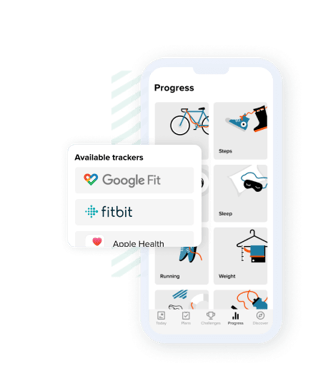 Deep analytics
Drive value and take action through rich user segments profiles through engagement, behavioral, and health outcomes.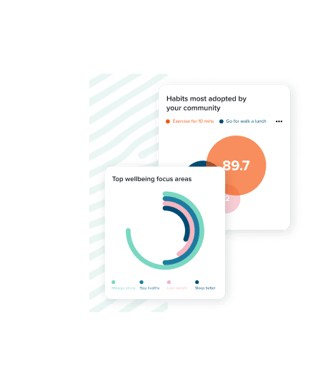 Recommend
Promote and integrate
Campaigns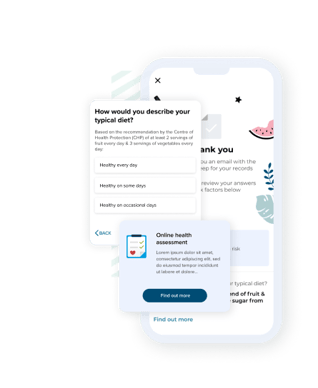 Recommend
Send health assessments to specific users to inform further insight and recommend the right next step

Promote and integrate
Provide configurable options to drive awareness and utilization of other services, products and benefits

Campaigns
Create targeted campaigns to drive users to a specific outcome
Weekly targets
Action plans
Challenges
Goals
Content
Contributors
Campaigns
Weekly targets
Encourage users to hit their target of 150 minutes of moderate exercise (as recommended by the World Health Organization)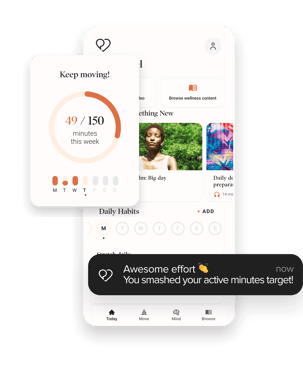 Action plans
Offer personalized habit-forming plans that support physical and mental wellness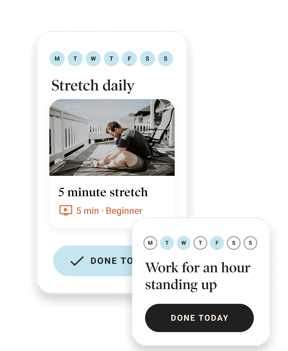 Challenges
Provide activity challenges for individuals and teams to create healthy competition, plus rewards to keep them motivated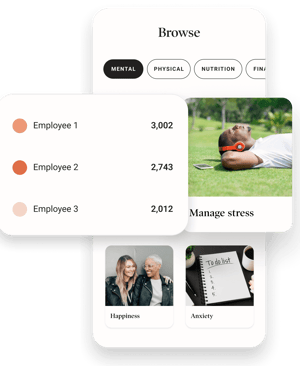 Goals
Let users set their own goals and stay on track through connected apps and devices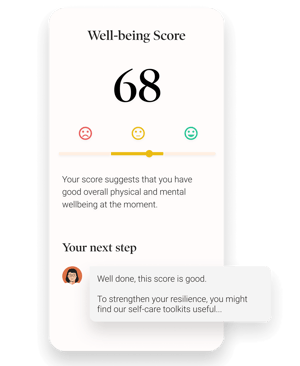 Content
Give timeless, topical, and relevant content to educate and guide users across every area of wellness and adapt to their changing world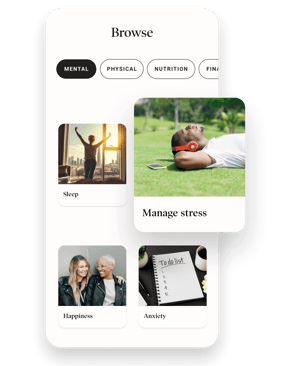 Contributors
Podcasts, videos, articles, and plans from our experts-in-residence cover mental, physical, social, and financial wellness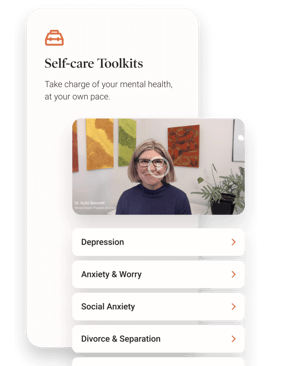 Campaigns
Deeply engage your employees through our unique dynamic campaign-led model with specific targeted campaigns that are responsive to their needs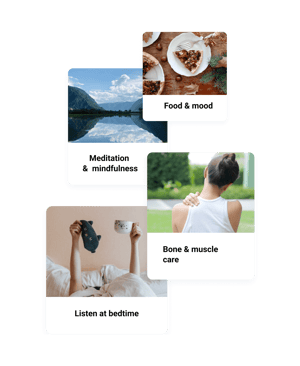 The science behind Dialogue
Based on 10 years of research and working with some of the world's leading experts in behavioral science, we developed a proven methodology that inspires meaningful behavior change. We call this H.E.A.L., and it underpins everything we do at Dialogue:
TOUCH
H
Healthier
The definition of healthy is different for everybody, so we help people to make incremental healthier steps based on their unique starting point.
TOUCH
E
Effort
Everyone's ability is different, so we focus on inspiring action and rewarding the effort someone puts into taking control of their wellness.
TOUCH
A
Action
Outcomes are key long-term success indicators, but focusing on simple and effective daily actions makes achieving longer-term goals less daunting.
TOUCH
L
Lifestyle
over routines
L
Lifestyle
Long-lasting behavior change is only possible if we help people to find enjoyable activities and connections instead of giving them strict rules to follow.
SaaS, Enterprise, and API solutions for your business
Ready to roll out with SaaS
Want a co-branded wellness platform that's ready to roll out today?
Our specialist team manages all the content, activity challenges, action plans, engagement, and onboarding.
Configure with Enterprise
Looking for a white-label wellness and enterprise solution that's completely customizable to your needs?
Deliver a wellness platform tailored completely to your business. Our expert team will customize, configure and optimize each element to drive success.