Join our team
We're looking for dreamers, innovators
and romantic overachievers to become part
of the Dialogue global team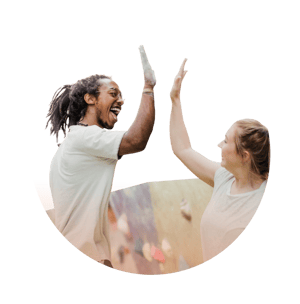 We're on a mission to build a healthier future
Our people are essential to making our mission a reality, which is why we're so proud to have so many talented employees from a variety of backgrounds
Along with all our talented innovators, experimenters, and collaborators at Tictrac, we all have one thing in common – a true passion for engaging, informing, and enabling people with their wellness.
Our Values
Our people and culture make us who we are. Everything we do centers on these core principles:
01. Caring
02. Confident
03. Shackletons
04. Impactful
05. Positive
We deeply care
We prioritize empathy in every interaction, with our members, clients, and each other.
We are humbly confident
We don't shy away from celebrating our collective wins, but we always know there's room to grow.
We are Shackletons
We set ambitious goals, and we work hard to achieve them, no matter the odds.
We have a burning desire to make an impact
We are purpose-driven people who strive to build a better world, every single day.
We exude positive energy
We know that an optimistic attitude can be harnessed to solve tough problems and have a big impact.
A passion for our future
Our self–organized teams collaborate across different areas of expertise. We explore problems and experiment with solutions, seeking evidence, and challenging each other every step of the way.
We're all passionate about what we do, successfully helping the businesses we work with to take care of their employees and customers' health and wellness.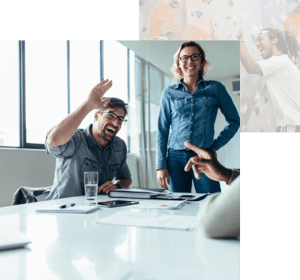 Latest roles
There are no open positions at the moment.
Please check back here soon.
YOUR INTERVIEW
WHEN YOU JOIN
Preparing for your interview
Our interviews give us the chance to find out whether you're what we're looking for – and whether we're right for you. We value your time, so we'll keep things as quick as possible.
You'll have two interviews on the same day – one where we learn about your skills and experience and one to find out if you'll fit in with our culture. We don't ask trick questions. We want you to feel comfortable and relaxed, so we can see you at your best.
Here are a few tips to help you get ready:
Practice giving a short, clear description of your career history, focusing on the highlights
Use concrete examples to illustrate your achievements and tell us how you've tackled problems
Note down a few questions for us – it's important you decide whether this is the place you want to be
Don't rush – take time to answer. And if you don't understand the question, ask!
Don't panic – interviews are for your benefit as well as ours
What happens when you join us
We want people to feel at home here as soon as possible. When you start, we'll introduce you to each business area over your first week to help you see how we all work together.
Getting up to speed in your role is equally important, and we'll guide you through the first three months and beyond. We will give you all the tools and information you need to do your job to the best of your ability.