Welcome to the latest edition of our product updates newsletter!
This month, we launched a brand new user intake experience for our members, including significant improvements to the interface and flows to ensure members get quick, easy access to get the healthcare they deserve.
Read on to learn more.
Access to healthcare made easy
Health outcomes improve with better access to quality healthcare. One of the major benefits of Dialogue's virtual care platform is the speed at which members can get help with their health concerns. But virtual care can't be transactional—our care team works directly with our tech team to make sure our platform delivers a smooth, patient experience, with zero compromise on patient safety and quality of care.
Faster, more intuitive triage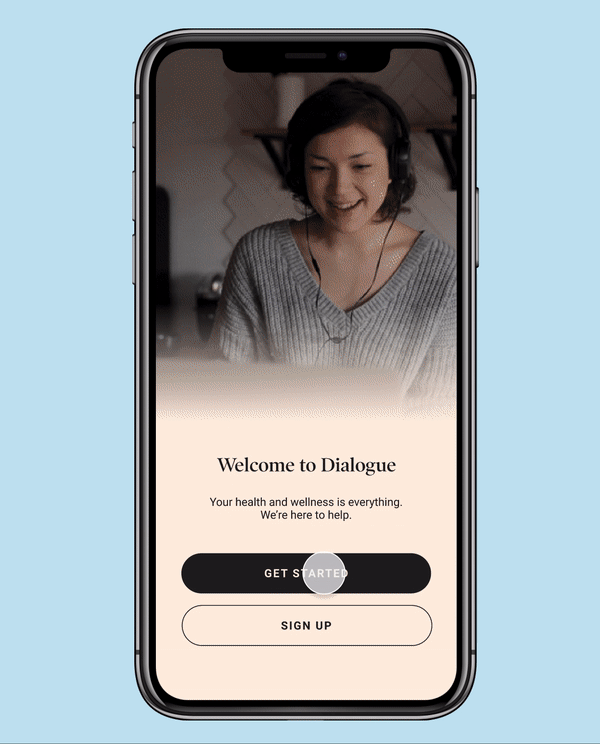 Just like in a physical clinic, triage is the process of collecting patient information to help determine the best resource for a member's concern—from administrative info to details on the symptoms that are of concern. But rather than completing a static form, our members benefit from an intuitive, interactive intake flow in which pertinent patient information is collected in just minutes!
From thousands of patient-medical staff interactions, we've pulled together a list of symptoms which are then categorized under common ailments. In the Dialogue app, members can browse through the list or use the smart search feature. Simply start typing and the list dynamically updates to help narrow down the list to find the symptom that best matches your concern.
And the power of our dynamic triage doesn't end there! Not only does it make the patient intake process quick, but it also garners information about a member's issue to help clarify what the problem might be and makes the patient-medical staff interaction more focused on the actual issue vs. spending time on administrative details.
To achieve this, additional questions are asked to hone in on identifying what might be causing the symptoms and how severe the situation is. These questions are adapted to be relevant to the symptom(s) a member is experiencing and visually displayed to ensure a smooth, easy experience - including multi-select answer choices and an interactive body part picker.
In the case of a skin rash for example, a member is prompted on how long their skin issue has persisted and if they are experiencing any other worrisome symptoms such as high fever. With all of this info gathered with just a few clicks, our medical staff can quickly understand and diagnose your issue, and get you on the path to feeling better more quickly.
Booking and keeping virtual appointments made easy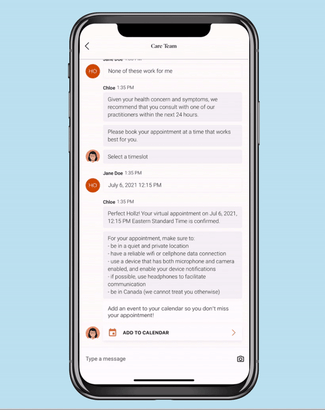 With our self-booking feature, members can easily book appointments with our medical team at the time and day that suits them best. And now members can also add the appointment to their calendar to help them best manage their busy schedules while also making sure to take care of their health.

In the Dialogue app, simply click the "Add to Calendar'' button once the date and time of the appointment is confirmed. And because we understand that schedule conflicts may come up, our care team will send a reminder to inquire if the appointment date and time are still convenient for you and if not, help reschedule at another time.


Keep your app up-to-date
Whether it's a service update, platform optimization or a new app feature, we aim to continuously provide all of our members with the best virtual care experience. Keep your Dialogue app up-to-date to take advantage of new features and improvements. If you're an iOS or Android user, turn on automatic updates to never miss one!