Coming back to the office will be a daunting prospect for many, despite YouGov research indicating that 30% of workers only plan on being in the office 1-3 days a week, posing potential problems when it comes to employee engagement
Just as we all had to adjust to working from home, the distance and isolation which came with it, we're going to need time and support to readjust to being back in our workplace, re-integrating with our teams and becoming socialised again.
Gallup research is indicating that employee engagement is at an all-time low of 11%. With so many employees spending the last year working from home, assuming that employees will quickly get back into working life and that all will be well, realistically isn't going to be the case.
Individuals and teams are going to need time and support to help them work well together again. In addition, teams will be looking for support and structure to help them do this correctly and set themselves up for success.
Here's 6 ways you can engage your employees:
1. Picking up on personal developments
Something to be mindful of is that the last 18 months may have dramatically impacted an employee's health. Many may be re-evaluating and trying to move towards a healthier lifestyle. Some may be struggling with their wellbeing. Others may have lost loved ones or experienced bouts of depression and isolation.
Those workers who were previously highly engaged and motivated in their work, may not be in the same place today. Pulse checks and surveys will give good indicators of this. But, a culture of support is really going to be the turning point.
2. Remote re-integration
In the beginning, giving employees something that will unite them and foster camaraderie is so important before they even get back into the flow of office life. This can be particularly useful if employees are returning in a staggered manner or if some team members will remain remote.
Think about your culture; what commonalities drive and unite your employees? Is it a cause, a purpose, a sense of competition or a particular dynamic that you can tap into? If you can, go for that first. It might be setting up a fantasy football league, a bake-off, or a physical fundraising challenge to get them to communicate and spend time together, even before they work together again.
It's important to remember that we may not be the same people we were 18 months ago. So reintegrating and reuniting teams is crucial, as dynamics may have shifted dramatically since they last worked together.
3. Seeing through the furlough fog
It may also take a while for a 'furlough fog' to subside for some people returning to work. They may have concerns about their skills and abilities and potentially return to different teams, functions, or roles. It may be that business goals and processes have shifted enormously in the time they've been away.
With that in mind, give furloughed workers time and ample support to help them settle back in and reintegrate. Let them find their feet with their day-to-day work and set them up with a new buddy or mentor. Using social engagement is a great support – use digital tools to foster social chat. Holding a virtual town hall to welcome people back and share a couple of their own updates helps increase their visibility too.
You may also want to create opportunities specifically for furloughed employees to give them a little extra support, such as informal coffee catch-ups with staff or welcome back lunch if they're in the office. Checking in with employees regularly in the first few weeks is essential. Their needs and circumstances may have changed outside of work, meaning the wellbeing and benefits and services you provided for them before may need some adjustment.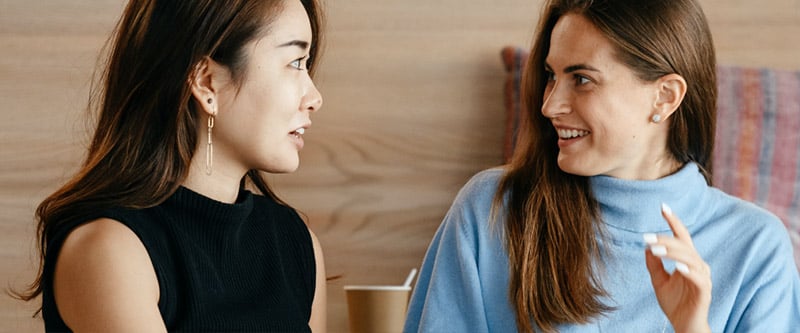 4. Flex those creative muscles
Even when we used to be physically at work for most of the week, employee engagement didn't always come easy. A hybrid working model will make employee engagement the equivalent of conquering Everest – so doing it with the right training and tools is essential.
Firstly, consistent communication, channels – and a little creativity.
Employees need to know where to go to find what they need, and they need to access it with ease. It's fine if you've got lots of systems and apps for your benefits, rewards, holidays and surveys. Integrating them as well as possible is helpful, whether that's utilising the technical capability of a platform and its API or simply linking and signposting from one to another.
5. In the mix
Secondly, you need a mix of online and offline tools to drive every day employee engagement.
Each day some employees will likely be working from home, and some will be in the office. So catering for both eventualities is a must. For example, free gym memberships may no longer cut it, especially as they might not be accessible for everyone. But the option to do online classes and then hold them in a space in the office at a convenient time allows your office-based employees and home-based employees to come together and not let the distance disconnect them.
6. Painting a picture
Having various initiatives to improve
employee connection
is great, but meaningful engagement comes with looking at the data and adapting as necessary.
Use analytics that are already available to you for the tech and services in your HR and employee ecosystems to see what's popular with employees and what's not. Aggregated and anonymised data can paint a detailed picture of what's going on – often, what people say and what they actually do can vastly differ.
For example, your employees might be saying they feel fine about coming back to the office. Still, analytics might show that a large percentage of your workforce are engaging with content around social anxiety and how to keep the work/life balance they've discovered in the last year.
Looking at aggregated data like this can be a great indicator of what your employees may need support with, the benefits they love or even better ways to reward them.
Data can help to deliver an engaging employee experience, which will be essential over the next year. In addition, many predict a sharp increase in employee turnover as the world re-stabilises and employees exercise a sense of freedom, so awareness is key.
Businesses such as AIG and Garmin have been using Dialogue to help engage their workforce during COVID-19 and beyond. Find out more about our Employee Wellbeing platform – and book a demo today.