While technological disruptions continue to benefit us in many areas (think finance, education, and customer service, for a start), public healthcare is one arena that's been slow to respond to modern advances. Not only does Canada's healthcare system remain outdated in terms of paving the way for telemedicine use, it regularly struggles to balance inadequate resources and budgetary restrictions against evolving patient needs and expectations.
One key point that comes across loud and clear when we look at telemedicine's role in Canadian healthcare is that it's something we definitely want. In fact, research suggests that the majority of Canadians:
have used, or would use, telemedicine,
believe that teaming technology with healthcare can help prevent illness, and
view virtual visits as the route to faster, more convenient, higher quality care
So why has Canada been so slow to adopt telemedicine? There are a variety of factors at work, says Dialogue's Medical Director, Chief Privacy Officer, and telemedicine physician Dr. Mark Dermer – but the most significant is the challenge of pushing it into the area of primary care.
Read a more in-depth review on telemedicine here
Primary Care – Primary Challenge
The biggest problem facing Canadians today, as Dr. Dermer sees it, is a lack of adequate resources to provide the kind of public healthcare that everyone wants and needs.
And as that lack of resources continues to manifest as lack of access, we find that:
Nearly 16% of Canadians are without a primary healthcare provider (with that number rising to more than 25% in Quebec)
For 2 in 3 of us, the local emergency department is our only option for medical care outside regular hours
Wait times across Canada's emergency departments are estimated at 4 hours on average
Although the government has long adopted telemedicine in one significant, albeit narrow, care area – that of providing specialty services to remote communities - our sparse population makes the need to deliver primary care in non-urban areas equally compelling.
"Telemedicine definitely has the capacity to address this country's access problems," explains Dr. Dermer, "but the main reason virtual care is still lagging behind in Canada is insufficient funding and a lack of infrastructure."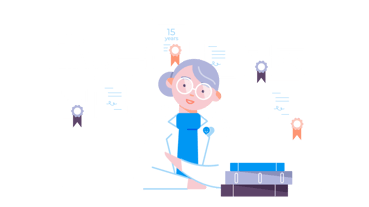 With the exception of BC, for example, where it's currently under review, provincial payment systems for physician services don't yet extend to reimbursement for telemedicine. And even if they did, says Dr. Dermer, there's the fact that physicians on the whole are very resistant to change. By his estimate, only about 20% of Canadian doctors are confident about wanting to try telemedicine.
Which is a shame in terms of how far our public healthcare system still has to go. Because not only are contemporary telemedicine services turning traditional healthcare on its head in places like the United States, thanks to advanced virtual care platforms like Dialogue, they're having a similar impact on employer healthcare plans right here at home.
Telemedicine and Employer Healthcare
According to Dr. Dermer, using the Dialogue app means that any mobile device in any pocket can now serve as a communication link between patient and healthcare practitioner. "As a telemedicine physician, I'm not only as likely to connect with someone in northern Canada as I am to see a patient across the street, I'm able to provide primary care for new problems."
All of which is great news for employers.
Because if your organization is like many others, you're probably actively seeking employee health and wellness initiatives that:
minimize health-related costs,
offer preventative health strategies, and
reduce short-term and long-term disability claims
Telemedicine has the capacity to deliver on all those fronts, while also giving employees better access to the kind of healthcare that can still be difficult to find in the public system.
As Dr. Dermer puts it, "Wise businesses spend money where it's going to give them the greatest return on investment. And medical services like Dialogue have the potential to pay those companies back many times over."
This observation rings especially true when it comes to the spiraling costs associated with mental health in the workplace.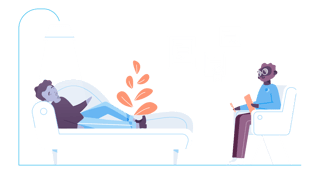 In addition to being very good at providing general care access, telemedicine is highly effective at addressing mental healthcare specifically. In fact, says Dr. Dermer, evidence suggests that mental health outcomes are not only equal to, but are possibly better with telemedicine because patients are more likely to stay engaged with the healthcare provider.
"Getting to a doctor's appointment when you're anxious or depressed can be a pretty big issue. Whatever access problems other Canadians have, people with mental health disease are hit that much harder. Telemedicine is essentially the equivalent of a medical house call - except that it gives us the ability to see patients in multiple cities, across multiple provinces, in the course of a single shift. The efficiencies and advantages of a system like that are enormous."
Where is Telemedicine Going from Here?
Despite the challenges, Dr. Dermer firmly believes that telemedicine has a bright future in Canada. "Although the scope of practice we're able to provide today is still limited, there's a lot of innovation going on in a lot of places that will eventually overcome that."
One of the biggest hurdles to expanding current telemedicine services, it seems, is the lack of what Dr. Dermer refers to as "helping hands" at the patient's end of things. The creation of a reliable, accurate, home-based examination device would effectively increase the range of services a doctor can provide virtually.
Envisioning something akin to a home blood pressure machine, Dr. Dermer describes an all-in-one device that patients could:
fit in their ear to facilitate an ear exam,
fit in their mouth to facilitate a throat exam,
place on their chest to function as a stethoscope, and
guide across their belly to transmit an ultrasound
By effectively increasing the variety of problems that can be serviced - while safely meeting the established standard of care – Dr. Dermer claims that this is the kind of technology that will eventually take telemedicine to the next level.
"I think that connected devices are just around the corner. And while I believe that there will always be a small proportion of patients who will need to be in the same room as a doctor, eventually we'll be in a position to provide the majority of care remotely. It's not a question of whether that will happen, it's a question of when."