We are proud to have worked with
Take control
See how our latest campaign meaningfully engages users to take control of their wellness every day
Designed to support employers and insurers
For employers
An inspirational platform to engage employees in organizations of 500+ staff
Increase connection, boost productivity and encourage a healthier way of life with content that adapts to the changing needs of your workforce.
"We thoroughly enjoyed joining colleagues from across the organization in a step challenge to fundraise for charity. We were inspired by the content on the app, and listening to the podcasts helped us stay motivated."
What Dialogue offers
Engage, Inform and Enable with a complete wellness platform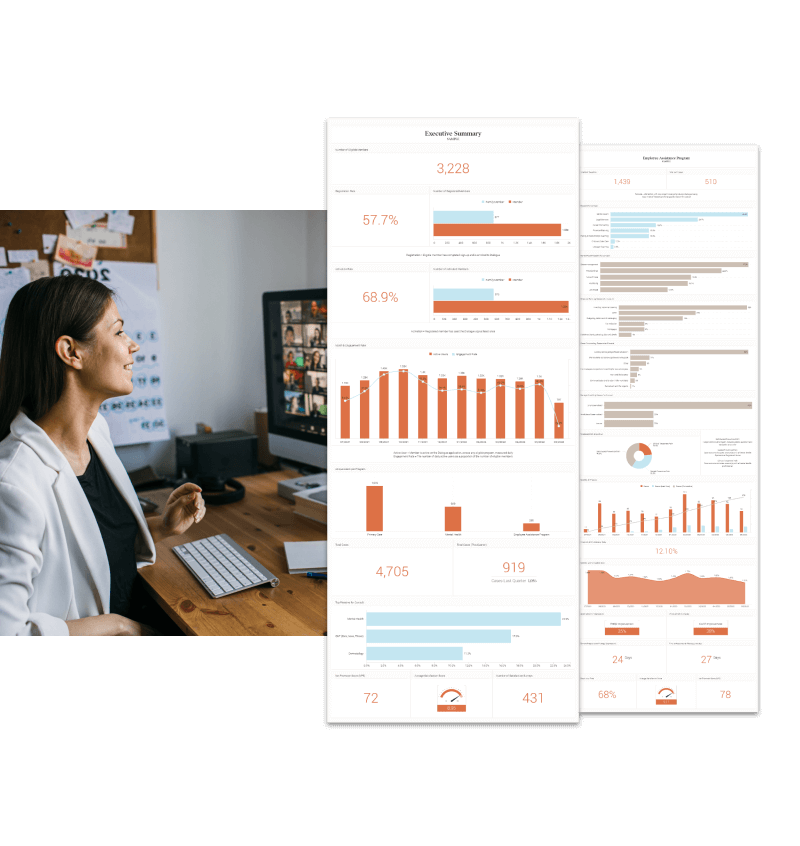 The science behind Dialogue
Based on 10 years of research and working with some of the world's leading experts in behavioral science, we developed a proven methodology that inspires meaningful behavior change. We call this H.E.A.L. and it underpins everything we do at Dialogue:
TOUCH
H
Healthier
The definition of healthy is different for everybody, so we help people to make incremental healthier steps based on their unique starting point.
TOUCH
E
Effort
Everyone's ability is different, so we focus on inspiring action and rewarding the effort someone puts into taking control of their wellness.
TOUCH
A
Action
Outcomes are key long-term success indicators, but focusing on simple and effective daily actions makes achieving longer-term goals less daunting.
TOUCH
L
Lifestyle
over routines
L
Lifestyle
Long-lasting behavior change is only possible if we help people to find enjoyable activities and connections instead of giving them strict rules to follow.
Engaging employees
Discover how you can engage employees, reconnect remote colleagues and boost wellness – just like Garmin, Kinetic and Bishop Fleming.