The Ho-Ho-Holidays are here!
The holiday season is a busy time of year for almost everyone. Stress levels increase, there is a higher probability of catching colds and as the New Year draws closer, millions of people reflect back on the year that's almost passed and think about resolutions for the year to come.
In addition to our health hacks prepared by our care team, we wanted to give you even more tips and tricks on how to thrive over the holidays and maintain a physical, mental and emotional balance. Discover Carol-Anne, Lili and Caroline's suggestions!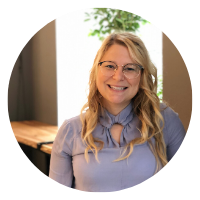 Carol-Anne's Tips

Fa-la-la-achoo
A cold is caused by a virus and despite its unpleasant symptoms such as congestion, runny nose, sneezing or sore throat, it's not dangerous. However, it can ruin the festive season and is a frequent cause of absenteeism in the office. So now that we know that most known remedies don't really help, what can we do?
Prevent! The best thing to do is to reduce the chances of catching the virus. During the holidays or at the office, wash your hands often with soap and water or an antiseptic solution. Disinfecting frequently touched surfaces with disinfectant wipes will also help reduce virus transmission. Also try to maintain a healthy lifestyle by eating as many fruits and vegetables as possible, sleeping at least 6-8 hours a night, reducing stress and avoiding excessive alcohol consumption.
Relieve! You have done everything not to catch the virus and yet, you're sick! As you now know, there is no treatment for the common cold, but there are several methods that can still help to relieve symptoms. First, stay hydrated. Drink water and hot drinks, but avoid alcohol and caffeine. If your throat hurts, you can gargle with ¼-½ tsp of salt dissolved in 1 glass of warm water.
A very effective and underused method is sinus irrigation, which helps to reduce congestion and throat irritation caused by mucus. It is recommended that you do this up to 4 times a day when you are having symptoms (unless it is causing you any pain). A humidifier can also be useful. However, it is important to make sure to clean it according to the instructions and change the water often. You can go to the pharmacy to buy acetaminophen or "cold and sinus" medicines or elderberry syrup. When you want to take medications or supplements, it is always recommended to consult a health professional, who can advise you on what is best for you!
Finally, be patient! Colds can last up to 10 days. Take the opportunity to rest.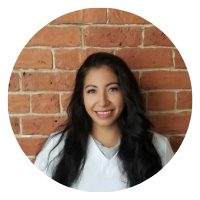 Lili's Tips

New Year - New You
According to the American College of Sports Medicine (2019), setting fitness goals can have a positive Domino Effect on your general health and wellness. The Domino Effect states that when you make a change to one behaviour, it will activate a chain reaction and cause a shift in related behaviours as well. You can increase your chances for long-term success if you start by creating realistic goals.

Ready, set, go
The first step is determining your readiness. Make sure that you are physically and mentally prepared to start an exercise program. Inform your healthcare professional that you want to begin a fitness regimen and that you want to make sure you're healthy enough to start. Once you have been physically cleared to proceed, consider mental readiness. A little introspection may help you figure out if you have the skills and energy to get actively engaged in this project. Ask yourself this question: How likely am I to stick with an exercise program once I begin? You have better chances of succeeding if you have confidence in your ability to exercise, if you receive encouragement and support from family and friends and if you participate in an enjoyable and fun form of exercise.

Best laid plans
The second step is to create a plan to help keep you accountable. Before you embark on an exercise program, it's important that you outline its objectives. You can ask yourself these three questions. First, when will I exercise? You can identify three to four days and times that are convenient for you and repeat the same days every week. This will help you build healthy weekly habits. Second, what type of exercise will I do? The best exercise is the one you enjoy. Focus on choosing something that excites and motivates you: walking, cycling, running, swimming, boxing, weightlifting, dancing, tennis, etc. Third, how much time will I spend exercising? You can start off with as little as 15 minutes per session and slowly build up to at least 30 minutes per day.

Don't forget to have fun! The last step is to enjoy yourself as much as possible. This is what will motivate you to get up and exercise. If you enjoy it, you will stick to it. Consistency is key to achieving goals and long-term health and well-being. It's easy to get sidetracked by following different fitness trends, but in the end, if you hate your workout, you're most likely going to give up on your fitness goals. Bring your focus to what ignites passion and you will go a long way. Let's make it fun along the way! Are you ready to tackle your fitness goals?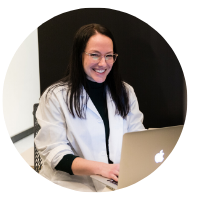 Caroline's Tips
Making Cents (Sense)
According to PwC Canada, Canadians plan to spend an average of $1,593 during the holidays. The majority of these purchases are made on credit and at a high interest rate. In 2017, a study found that 31% of Canadians consider their finances to be the most stressful element in their lives, far ahead of work (21%), health (10%) and family (9%). Financial health is, therefore, closely linked to your mental health. 42% of respondents reported having anxiety symptoms related to this stress, causing insomnia and bickering with their partner.
This year, plan ahead and make a budget that is representative of your financial capabilities. Try to respect your limits and start the year in financial health and therefore in better physical health. Some free applications can also help you make this budget: Mint, Spendee, etc.
Many other factors can cause stress and even distress. Be aware that despite the festivities, life is unpredictable and can bring us its share of challenges, in all circumstances. If you are going through a difficult time, make sure you talk to someone or get help. You can also contact Dialogue for support, our health professionals will be available to help you throughout the holiday season.
For a summary of these tips and more, be sure to take a look at our infographic.
This holiday season, take the time to take time off! And don't forget, Dialogue is accessible 365 days a year for all your health needs.
References:
Common Cold:
https://www.pharmacytimes.com/contributor/cate-sibley-pharmd/2017/10/elderberries-a-potent-cold-and-flu-remedy
http://www.scientifique-en-chef.gouv.qc.ca/impacts/ddr_froid-donne-rhume-faux/
https://www.health.harvard.edu/cold-and-flu/can-vitamin-c-prevent-a-cold
https://www.ncbi.nlm.nih.gov/pubmed/23440782
https://www.uptodate.com/contents/the-common-cold-in-adults-treatment-and-prevention
https://www.ncbi.nlm.nih.gov/pmc/articles/PMC5418896/
Nutrition:
https://www.mayoclinic.org/healthy-lifestyle/nutrition-and-healthy-eating/expert-answers/food-and-nutrition/faq-20058439
https://www.rethinkingdrinking.niaaa.nih.gov/How-much-is-too-much/what-counts-as-a-drink/whats-A-Standard-drink.aspx
https://www.mayoclinic.org/healthy-lifestyle/fitness/basics/fitness-basics/hlv-20049447
https://www.mayoclinic.org/healthy-lifestyle/nutrition-and-healthy-eating/basics/nutrition-basics/hlv-20049477
https://opdq.org

Mental Health:
https://www.pwc.com/ca/en/industries/retail-consumer/2019-holiday-outlook-canadian-insights.html
https://www.lesaffaires.com/mes-finances/planification/oubliez-le-travail-c-est-l-argent-qui-stresse-le-plus-les-quebecois/598812